Thierry Chervel, publisher of the internet cultural magazine perlentaucher.de chaired a lively debate that raised a number of sensitive issues: Has Central Europe shed the shackles of the past? Is it possible, twenty years on, to get a grip on the past without getting entangled in its web again? What are the risks of drawing a firm line under the past? What are the risks of searching for historical truth?

Amnesty – yes, amnesia – no, declared Polish writer and editor Adam Michnik (Warsaw), repeatedly refusing to discuss the question of Milan Kundera's guilt or non-guilt. He warned that secret police archives should not be used to conduct a public war and objected to the use of archive information as a baseball bat for killing people. The Polish Institute of National History is a cross between public prosecutor and historian, creating a specifically Polish Molotov cocktail. Michnik recommends uploading all the archive information onto the internet and dissolving the Institute of National Memory.

American historian Timothy Snyder (Yale University) agrees that all archive documents should be made accessible and open to critique since a document taken out of a folder is almost by definition mendacious. Instead of institutes of national memory there should be institutes of national history employing scholars conversant in several languages or, even better, rotating scholars from other countries. Snyder pointed out that his is the last generation of historians that can rely on documents – current politicians won't leave a paper trail as all communication is conducted by e-mail and text messages.
Hungarian writer György Konrád (Budapest) feels the continuity of authoritarian regimes from the pre-war and wartime period carries on to the present day. Little communists turned into big communists, big communists turned into nationalists. Nationalism and populism are on the rise. He also feels a fundamental scepticism towards people who make moral accusations against other people, and finds such an approach morally questionable.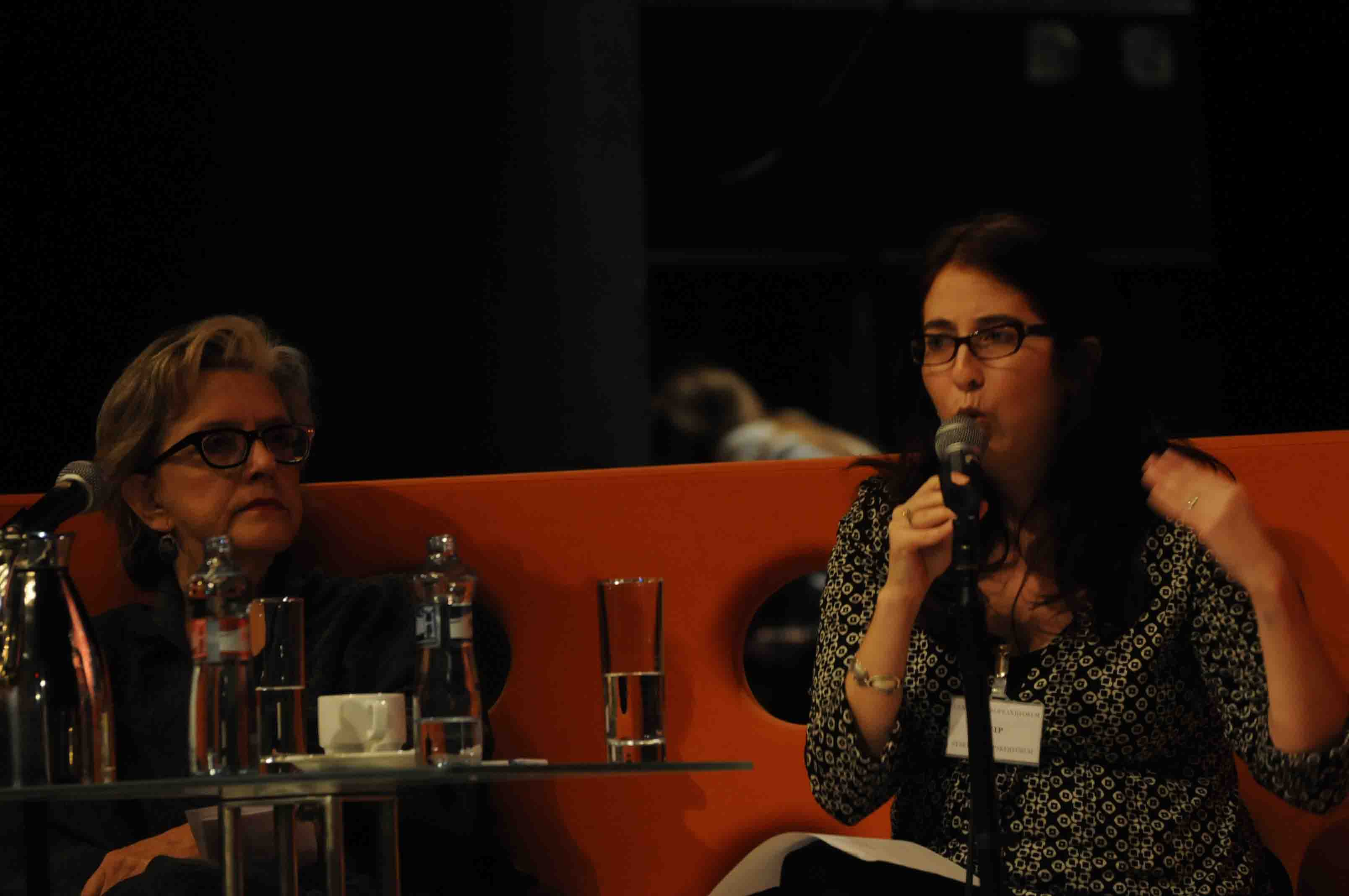 American historian Marci Shore (Yale University) is also sceptical: the fact that a document is authentic does not mean it is unproblematic. People who were not engaged don't have a file. Once you have a file something in it can be used against you.

It was people who don't have a file who sustained the system. Polish-Swedish journalist Maciej Zaremba (Stockholm) regards this as a tragic situation, a conflict of values for which there is no good solution. The victims have the right to know who informed on them but they also have the right not to know.

Croatian writer Slavenka Drakulić (Zagreb – Vienna – Stockholm) has no interest in reading her own files. Instead, she regrets that former Yugoslavia does not have the strength to deal with World War II. There is too little history and too much memory in the Balkans and the legacy of the most recent war cannot be resolved without resolving that of the earlier one.
Photo Peter Župník